Lorane Gordon is devoted to empowering you to live your life to the fullest!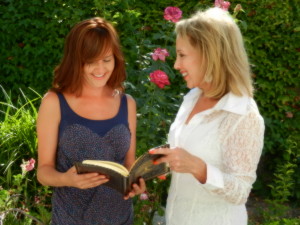 Lorane really
LISTENS
. She has an uncanny way of asking you the right questions, causing you to uncover the real you. She
HEARS
you, possibly clearer than you've ever been heard before. Then she
REFLECTS
back to you your truths. Now you understand how and why you've been creating what you've been creating thus far. Lorane is your goal setting mentor, partner and helps you develop a plan of action following her mantra,
"Happiness First. Riches will follow…"
She becomes the person you're accountable to, your cheerleader, your trusted advisor, and for many a spiritual mentor. Kind, understanding and caring, you will feel safe and secure with Lorane. Together you will celebrate your successes along the way, but make no mistake, she doesn't believe in the victim mentality and simply will not allow you to get away with excuses.  A believer in "If it's meant to be it's up to me", this woman will get you up and get you going.  She's a tough task master, so
EXPECT RESULTS!
Lorane has helped hundreds of people achieve their most important life goals, be it relationship, career or spiritual.
"Coaching gives you that A Ha moment and helps you discover universal and personal truths you weren't even aware of.  You suddenly see the possibilities you previously couldn't because of disempowering beliefs and acquired negativity."      – Lorane Gordon
Lorane's extensive knowledge in the fields of Present Moment Awareness, Law of Attraction and Meta Physics makes her the ideal coach for you if happiness, personal & professional success and peace of mind are your goal.
Try Before You Buy!
Please contact me via my contact form at vCita:
Contact Form for LoraneGordon.com


Individual Coaching One to One $425
Coaching is done through skype, facetime or phone; in person if you're in the Los Angeles area.
(Please state 3 preferred appointment times and the time zone you're in. Use the message field after you click the button below.)
Money Back Guarantee

I want my clients to be satisfied and happy with the coaching they are receiving. If, for any reason, after the first session you are not 100% satisfied, let me know within 3 days and I will refund your money. Coaching is a personal matter and it is important that you feel comfortable which is why I offer this guarantee of satisfaction or your money back. If you sign up for a course of coaching you have seven days to request a refund after the first session in the course.